Pet-Friendly Hotel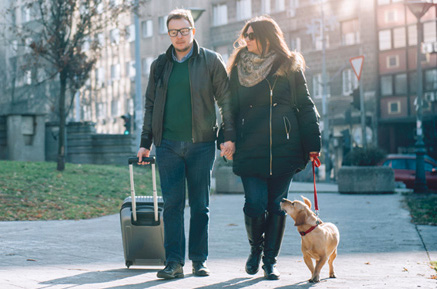 Pets allowed based on the availability of pet friendly rooms.
Up to 2 dogs per room with an 80 pound weight limit. Additional pet types (cats, birds, etc) may be accepted at the hotel's discretion.
Pet rate is $30 per day with a $150 per week maximum. A refundable cleaning & damage deposit of $100 is required upon check-in. If damage occurs or excessive cleaning is needed, the deposit can become non-refundable and the hotel may charge additionally to cover the costs of repair/cleaning.
Please call our toll-free line 1.800.668.0101 for more information or to book a pet-friendly room.